Oct
27
Sun
Strategies for Ethical Living: Thinking Globally, Nationally and Locally about WASTE!
Oct 27 @ 11:00 am – 12:30 pm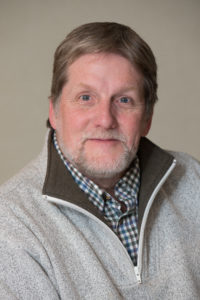 Guest Speaker: Kendall Christiansen
Hear from an expert in the waste industry about the current intricacies of handling materials, products and end-of-life discards.
Kendall Christiansen Bio:
Having collected (and delivered) newspapers as a kid, and worked as a school and church janitor in his teens, Kendall Christiansen became addicted to garbage when he served as founding Assistant Director of NYC's recycling system in 1989.  He developed a public affairs consulting practice in the field – chairing NYC's Citywide Recycling Advisory Board, working locally with several companies, and nationally and in Canada for a major client – attending hundreds of national, state/provincial and regional conferences.  In 2016 he refocused on helping NYC's commercial waste and recycling industry to survive and transform into a 21st century industry.  Kendall has Midwestern roots, and lived @ Prospect Park since 1980 – and with his wife and family in Lefferts Manor for 31 years.  Active on the board of the Brooklyn Chamber of Commerce and other nonprofits, he's chaired New York Congregational Community Services/Nursing Center for more than 25 years.
Dec
8
Sun
School Integration As a Step Toward a Sustainable Future
Dec 8 @ 11:00 am – 12:30 pm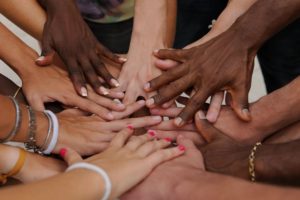 Although racism, capitalism and climate change (or the fate of the planet) are tightly intertwined, most of us work in separate spheres to address issues or develop solutions. However, problems that ail our society, be it racism, economic inequity, environmental degradation, or changing climate, all stem from "the system" that is rooted in racism to serve the white patriarchy (a.k.a., western European hegemony or the 1%).
Shino will share her journey as a school integration advocate on the Community Education Council District 2 and how school integration relates to the larger societal issues of economic inequities and climate change. She will talk about what an integrated school is and the connection between integrated schools and dismantling racism.
Bio:
Shino's day job is as Executive Director of the NYC Soil & Water Conservation District (a very small government agency in NYC). In her "spare time" she is a public school advocate serving on Community Education Council District 2 (a.k.a., local school board), and a school integration and anti-racism activist. She has a loving husband (married 35 years), two daughters and 4 cats and lives in Manhattan.