Nov
24
Sun
Intergenerational Festival: "Wampanoag." ​ Led by Remi Gay
Nov 24 @ 11:00 am – 12:30 pm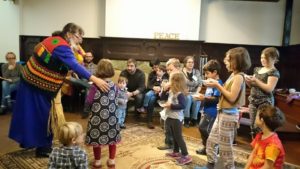 This inter-generational festival of appreciation is led by Remi Gay, a former board officer and long-time member of Brooklyn Ethical who has been granted permission by Native American elders to perform rituals honoring our earth and its bounty. Through song, dance and story, Remi will lead us in this seasonal favorite for children and adults alike. Please bring a dish to share. Open to the public as always.
Platform meeting is followed by Munch With the Bunch, an opportunity to share coffee, snacks, and conversation with others.
Dec
8
Sun
School Integration As a Step Toward a Sustainable Future with Shino Takinawa
Dec 8 @ 11:00 am – 12:30 pm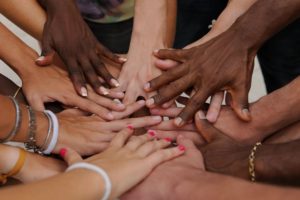 Although racism, capitalism and climate change (or the fate of the planet) are tightly intertwined, most of us work in separate spheres to address issues or develop solutions. However, problems that ail our society, be it racism, economic inequity, environmental degradation, or changing climate, all stem from "the system" that is rooted in racism to serve the white patriarchy (a.k.a., western European hegemony or the 1%).
Shino Takinawa will share her journey as a school integration advocate on the Community Education Council District 2 and how school integration relates to the larger societal issues of economic inequities and climate change. She will talk about what an integrated school is and the connection between integrated schools and dismantling racism.
Bio:
Shino Takinawa's day job is as Executive Director of the NYC Soil & Water Conservation District (a very small government agency in NYC). In her "spare time" she is a public school advocate serving on Community Education Council District 2 (a.k.a., local school board), and a school integration and anti-racism activist. She has a loving husband (married 35 years), two daughters and 4 cats and lives in Manhattan.