May
29
Fri
Lucy's Children Meeting
May 29 @ 4:00 pm – 6:00 pm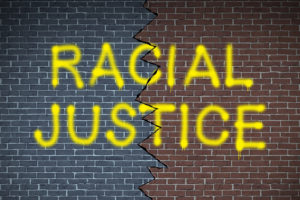 Racial Justice Group.
Lucy's Children is a community effort to examine the fiction of Race in order to address the fact of Racism. Our plan is to provide information, opportunities, and events that can help us come together as a society to end racism. We will meet the first three Fridays of each month from 4:00 to 6:30 PM at BSEC to plan our efforts, to share resources and related experiences.
All members of BSEC and their personal guests are welcome at the learning sessions of Lucy's Children. Please contact one of the members for information on how to join the group.
Lucy was discovered in 1974 by paleontologists in Ethiopia. At that time she was the earliest known ancestor of the human species. This is why we call our group Lucy's children.
May
31
Sun
Becoming: Ethical Culture is Emerging
May 31 @ 11:00 am – 12:30 pm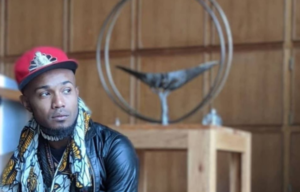 If you have ever been asked, "what is Ethical Culture?" I am sure your 30 second elevator pitch has changed multiple times depending on who is around and/or how humanist you are feeling on 'that' day when the question arrives. Nonetheless, the Ethical Culture Movement has a story and you are a huge part of it. So how is your becoming impacting your belonging in Ethical Culture?
Please RSVP at:
https://www.eventbrite.com/e/106802302562/
to receive the link to this program
Bio:
Jé Exodus Hooper is a Ph.D Interdisciplinary Arts candidate at Ohio University and clergy-leader within the Ethical Culture Movement. Based in the Mid-Atlantic region, his work as creative-clergy and a performance-scholar is focused in decolonizing Humanism, homiletics, and Black Intellectual Thought. His love for performative rhetoric involves a decolonized aesthetic of Black homiletic folk-talk– one of imagination as responsive reasoning. His word-working emphasizes human freedom and interconnectedness through embodiment, intuition, creativity, and improvisation. His folx-talk emerges into a love language that aids congregational practice of culture care for empowering community-life.
His most recent Facebook Live and IGTV production, Keep Liv'n, emphasizes the importance of cultural care and self-care. He has also created a film, "Humanitas: A Conscious Coloring of Kindness", based on the relationship of W.E.B. DuBois and Felix Adler, was sponsored and funded by American Ethical Union's Mossler Fellowship that debuted with approximately 400 attendees. Other works include "Moving Upon the Face of the Deep," featuring Dr. Cornel West; "The Black Sacred Communion," and a collaboration with his life partner, storäe michele, entitled, [the listening heart], which premiere drew over 300 member audience.
These kinds of transdisciplinary theory as practice consoles and agitates communities in re-imagining and re-claiming narratives that honor the inherited worth and dignity within all people– a love-work that Jé is committed to!
Rev. Dr. Jé Exodus Hooper, MPS., MA.Th., D.Min., and Ph.D candidate
He/Him
American Ethical Union
Please RSVP at:
https://www.eventbrite.com/e/106802302562/
to receive the link to this program
Issues and Action Discussion Circle
May 31 @ 1:00 pm – 2:00 pm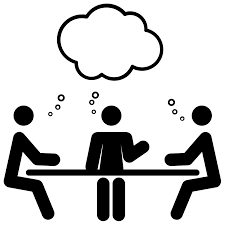 The Issues and Actions Circle discusses issues of the day from the news, platform or individual interests for the purpose of expressing our thoughts and feelings, learning from others and arriving at constructive activities that might benefit the situation. Participants decide on the topic at the start of the meeting and are encouraged to present their opinions and respond to those of others. The intent is to ground our principles and values in the actual problems of our community, country, and world. The meeting begins around 5pm, Sundays.
To join this group, please RSVP on Eventbrite by clicking HERE.

Jun
1
Mon
Basic Yoga Flow
Jun 1 @ 5:00 pm – 6:00 pm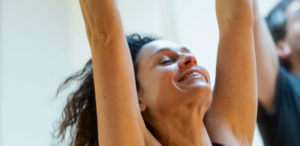 This class will leave you feeling strong, energized and balanced. Lea will guide you through the basic postures of yoga with clear alignment cues, steady and dynamic movement and a focus on physical and mental balance. This class is intended for students with a basic familiarity with yoga asanas (the physical postures) and an average to good fitness and mobility level. While not intended for complete beginners, if you know what a "downward dog" is, you will be fine! The class is designed for adults however all ages are welcome.
RSVP to receive a link to this class at:
https://www.eventbrite.com/e/basic-flow-yoga-tickets-103470013596?ref=elink
BIO
Lea Bender, E-RYT-500, combines twenty-four years of personal yoga practice with a deep knowledge of anatomy and therapeutic techniques to offer private students a fully integrated experience. Lea received her 200-hour RYT certification from Jaya Yoga Center and her 300-hour Advanced RYT certification at Abhaya Yoga, both in Brooklyn. Lea works with all ages, abilities and client goals. Her students leave feeling strong, centered and inspired.