Jun
3
Sun
Mine Eyes Have Seen the Glory of the [Lorde]
Jun 3 @ 11:00 am – 12:30 pm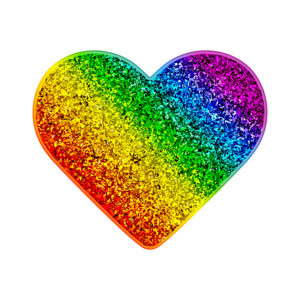 Happy Pride Month Brooklyn!  Percy Shelley, the renowned England Romantic poet, reminds us that "poets are the unacknowledged legislators of the world."  This phrase rings true for writers like Audre Lorde, an Afro-Caribbean lesbian feminist, an award-winning poet. Her poems were acts of radical self-love, truth-telling, and a 'political warfare'. In lieu of this Pride Month, June 3rd, the Revolutionary Lover, Jé Hooper, Intern Leader for 3 months at Brooklyn Ethical, will share with us a platform of poetic-justice interweaving the life of Lorde and the manifestation of her legislative words as revealed today.  Come share in a word-working experience of change and celebrate the evolution of human sexuality in an unapologetic spirit of Audre Lorde. (Feel free to bring in your favorite Audre Lorde poem or your own.)
June theme: possibility.  What does it mean to be a person of possibility?  What does it mean to be a community of possibility?
We start the formal program at 11:00 and usually end about 12:30.  After that, we have a time of informal conversation with some beverages and snacks.  Please feel free to bring some snacks to share!
Ethics for Children Class
Jun 3 @ 11:01 am – 12:30 pm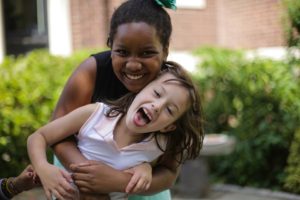 Our Ethics for Children program provides a fun, focused learning environment for kids 1 to 12 years old to explore topics that foster empathy, respect and a deeper understanding of self and others. These include: our relationship to the natural world, the diversity of world religions and philosophies, social justice and action, and peaceful problem-solving.
The goal of Ethics for Children is to provide children with skills and knowledge to help them make ethical choices and learn to respect the inherent worth of every human being. We do not impose a fixed set of values or beliefs. Rather, we encourage children to respect and learn about themselves and their environment and to examine how their own ideas and actions impact the greater world.
The program also includes yoga and mindfulness, permaculture and environmental practices, arts, service and volunteering and community building activities.
We focus on 5 major principles:
Care for the Self
Care for the Family
Care for the Community
Care for the Earth
Care for the World
Ethics for Children can also be a full family activity, with classes for all ages and free adult programs at the same time for those who want to attend.
Visit our Ethical Education section to learn more
SOLD OUT – TeaXchange  – Life Reflection thru the Lens of Tea
Jun 3 @ 2:00 pm – 4:00 pm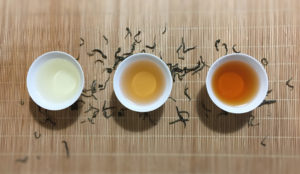 SORRY, THIS EVENT IS NOW SOLD OUT!
SUMMER BREWS.
Mark 
JUNE 3RD, 2
–
4pm
 in your calendar! This is the last one before we resume the program in Sep!
Come celebrate what tea has brought us and let's share some special moment before we heading into summer!
Guqin artist from 7's Art will join us with some remarkable tunes from the old time. We can step into the garden for tea if weather is permitted. Would love to see everyone there! If you have one or two teas you would love to share, we will have a market at the end that you can exchange teas.
SORRY, THIS EVENT IS NOW SOLD OUT!
Jun
8
Fri
Book Launch —Mating in Captivity: A Memoir
Jun 8 @ 7:30 pm – 9:30 pm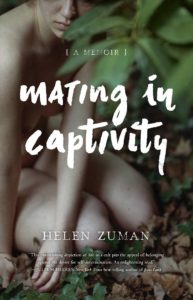 What would you do if you discovered that the world you'd bet your life on was really just a story?
In 1999, fresh out of Harvard, Helen Zuman set out on a quest for meaning, belonging, and skills not taught in school. She wound up at Zendik Farm, which promised all of this, plus exclusive access to the secrets of building a completely honest romantic partnership. It took her six years to realize that Zendik was a cult, not a revolutionary new culture—and another twelve to compost the experience into 
Mating in Captivity
, a memoir rich with revelation and insight.
Please join Helen at BSEC on 
Friday, June 8, from 7:30 to 9:30 P.M.
, for her book's Brooklyn launch—featuring incisive questions from 
Wall Street Journal
 columnist Anne Kadet; light refreshments (including homemade chocolate); book sales and signings; and plenty of time for convivial mingling. You may RSVP via 
Facebook
, or by sending Helen an email (
madgelma@hotmail.com
).