Jan
15
Sun
Colloquy: Home: A Personal Space; with Sarah Zahnstecher and Karen Guccione
Jan 15 @ 11:00 am – 12:30 pm
Feb
5
Sun
Platform Meeting – Not a Fit Place: Black Women in the Abolitionist Movement
Feb 5 @ 11:00 am – 12:30 pm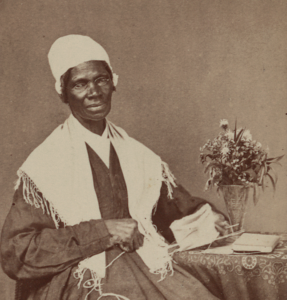 Honoring Black History Month: Black women were among the courageous many who opposed the institution of slavery in America and worked for its end.  They fought not only slavery, but assumptions that the speaker's lectern was an unfit place for a woman, especially if the audience was mixed men and women, and assumptions that African Americans and former slaves were not fit for mixed racial company.  Hear about some of the lesser-known women abolitionists (including Frances E. W. Harper and Charlotte Forten Grimké), plus a few most have heard of and can learn more about (Harriet Tubman, Sojourner Truth), and their contributions to the anti-slavery movement of their day.
May
27
Sun
Creativity
May 27 @ 11:00 am – 12:30 pm

Creativity: Sarah Zahnstecher, an artist and experienced art therapist, will lead a participative program exploring creativity. (Colloquy provides opportunities for each of us to reflect on our own lives in relationship to the topic and listen and learn from one another, within the format of a sharing circle.)
Program followed by snacks and coffee/tea — please feel free to bring something to share!
May theme: creativity.  What does it mean to be a person of creativity?  What does it mean to be a community of creativity?