Jul
3
Sun
Frederick Douglass: What to the Slave Is the Fourth of July?
Jul 3 @ 11:00 am – 12:30 pm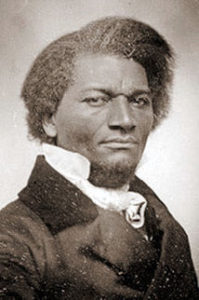 On July 5, 1852, the great orator Frederick Douglass delivered a speech on the "Meaning of the Fourth of July," now considered one of the best speeches of the 19th century.  Twelve years before the Civil War, and speaking as a man who had escaped enslavement, he pondered the meaning of celebrating independence when many were not free, were not even considered full human beings and citizens.
Join us as we listen to excerpts from the speech, and then consider together the impact of Douglass' words not only on his audience in 1852 but on us today.  How relevant are his words in today's American culture?  Our hope is that we are a place where we can have conversations about race, racism and racial justice that just aren't happening very many places.
Dec
31
Tue
New Year's Eve at 53 Prospect Park West
Dec 31 2019 @ 10:00 pm – Jan 1 2020 @ 2:00 am
Come join us for another New Year's Eve celebration as we gather to connect and commit to the release of 2019 and the promise of 2020. Be warm watching the Prospect Park fireworks in our beautiful garden by our outdoor firepit and landmark meeting house. Enjoy our famous "Cha Cha" Chili (vegan and carnivore), drink some wine or beer, at midnight a champagne toast, and start the new year with singing and post-firework dancing.
We welcome all families, ages, identities, and backgrounds.
Tickets are $65 per adult and includes food, 2 drinks, champagne toast and desserts.
Party of four $240.
Couples at $120.
Children under 9 free; youth under 17 – $15 each.