May
7
Sun
Charley Horwitz Memorial Platform and Haitian lunch with featured Guest Aldon Morris
May 7 @ 11:00 am – 7:00 pm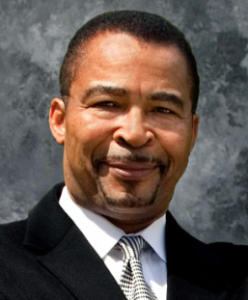 The Charley Horwitz Memorial Platform:  11am – 12:30pm
This Memorial Platform is held to honor the life and work of a devoted community organizer, civil rights' activist, labor lawyer and international humanitarian. Charley Horwitz moved to Mississippi from Chicago in 1964 to work for the Student Nonviolent Coordinating Committee, the Council of Federated Organizations and the Delta Ministry of the National Council of Churches. He was President of the Board of Trustees at Brooklyn Society for Ethical Culture and Chair of its Ethical Action Committee. Charley also served on the Executive Committee of Brooklyn for Peace and initiated the Israel/Palestine Committee after he and several SNCC organizers visited the Palestine occupied territories in Gaza in 2005.
"Stepping Up Our Organizing Skills" — a teach-in and awards program:  2 – 4pm
The Du Bois Bunche Center for Public Policy & The Brooklyn Society for Ethical Culture co-host a special awards program and teach-in*
"Stepping Up Our Organizing Skills"
Program will honor local activists, organizers, and scholars, who will lead a discussion about 'leveling up' our organizing methods and opportunities.
Featuring: Dr. John Flateau, Professor Aldon Morris, Rebecca Lurie, Joey Pressley, Sister Bisi, Greg Todd, Elvira Basevich, Nola Asantewaa, Mark Winston Griffith among others.
Celebrate the accomplishments of our honorees and share the passion and commitment of community organizers.
Please RSVP by clicking HERE
Featured Speaker: Aldon Morris is the Leon Forrest Professor of Sociology at Northwestern University and the author of The Scholar Denied where he argues that W.E.B. Du Bois was the founder of modern America sociology and that his contributions to the field were suppressed for decades due to institutional racism.  Born in Tutwiler, Mississippi, Morris experienced Jim Crow racism and segregation and the lynching of 14-year old Emmett Till.
The Charley Horwitz Platform is held annually to honor the life and work of a devoted community organizer, civil rights activist, labor lawyer and international humanitarian.
For more details about Charley Horwitz the event and, for donations please CLICK HERE.
Dec
31
Tue
New Year's Eve at 53 Prospect Park West
Dec 31 2019 @ 10:00 pm – Jan 1 2020 @ 2:00 am
Come join us for another New Year's Eve celebration as we gather to connect and commit to the release of 2019 and the promise of 2020. Be warm watching the Prospect Park fireworks in our beautiful garden by our outdoor firepit and landmark meeting house. Enjoy our famous "Cha Cha" Chili (vegan and carnivore), drink some wine or beer, at midnight a champagne toast, and start the new year with singing and post-firework dancing.
We welcome all families, ages, identities, and backgrounds.
Tickets are $65 per adult and includes food, 2 drinks, champagne toast and desserts.
Party of four $240.
Couples at $120.
Children under 9 free; youth under 17 – $15 each.