May
17
Fri
Lucy's Children Meeting
May 17 @ 4:00 pm – 6:30 pm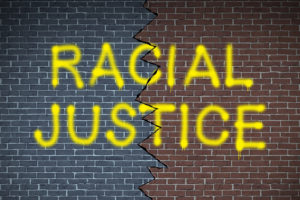 We have launched a community effort to examine the fiction of Race and the fact of Racism.  We are a volunteer membership group convening to be a catalyst for conversations at BSEC as well as in the outside world on Ending Systemic Racism and White Supremacy. We seek to engage in conversations, develop programs, promote personal development, and deepen our interpersonal connections. We seek to learn from our individual and shared experiences and engage in advocacy on racial issues in the wider world.
Our plan is to provide information, opportunities, and events that can help us come together as a society to end racism. We will meet the first three Fridays of most months from 4:00 to 6:30 PM at BSEC to plan our efforts, to share resources and related experiences.
Please join if you are interested and available.
All members of BSEC and their personal guests are welcome at the learning sessions of Lucy's Children.
Note: if anyone wants to join LC but can't make the 4-6;30PM time slot on Fridays please speak to one of the LC members or email Tasha Paley tashapal@gmail.com with a request for change of time.
Lucy was discovered in 1974 by paleontologists in Ethiopia. At that time she was the earliest known ancestor of the human species. This is why we call our group Lucy's children.
May
19
Sun
Pandora's Box
May 19 @ 11:00 am
Curiosity has both a positive and a negative side.  Failure to be curious can lead to a failure of empathy for others, to understanding them as they are and not as we assume they are or should be.  When faced with fear, failure to engage our curiosity can keep us stuck.  Yet curiosity can bring us trouble, as well.  Consider the myth of Pandora, whose curiosity unleashed, according to the story, the evils of the world: sadness, poverty, misery, disease, and death. And there's the old adage about "curiosity killed the cat."
Our Interim Clergy Leader, Jone Johnson Lewis, will reflect on how we might nurture informed curiosity in our children and ourselves.
Our Ethics Matters theme for May is curiosity: the practice of moving from fear to open-mindedness and open-heartedness.
Sunday platforms begin at 11 am and end at about 12:30, with time for socializing afterward.  Feel free to bring some snacks to share.  On most Sundays, check the calendar for other events starting at 9 or 10 for those who want other ways of experiencing community and growth.