Jan
5
Sun
Calling In vs Calling Out – Practical Strategies for Discussing Racism
Jan 5 @ 11:00 am – 12:30 pm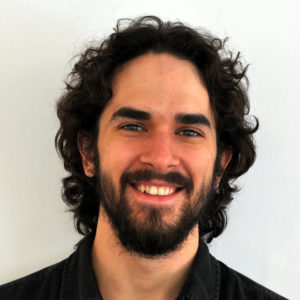 In today's climate of increasing conflict across the political divide, it's become the norm to "call out" people who've made racist comments. While calling someone out by yelling at them, labeling them as racist, or shaming them may be appropriate in some situations, this Sunday Platform will introduce practical ways to use these situations to "call in" and educate others. Specifically, the talk will introduce the Many Hats Model for determining how to approach individuals who make racist comments and understand our own role in the discussion so that we can best "call out" or "call in" others.
Paul Chiariello has a Masters in Science in Sociology of Education from Oxford, where he conducted studies on identity-based conflict resolution, and a Masters in Clinical Social Work from Columbia. He has worked in social science research, interfaith dialogue, curriculum development, and related fields. Currently he works as an adolescent therapist and volunteers as a facilitator and curriculum developer for Standing Up for Racial Justice (SURJ). Growing up, Paul identified with a conservative, religious fundamentalist community, which he left in his early twenties.
DuPree a visual/performance artist has spent most of the past 40 years as an activist, singer and song writer. Perhaps best known in '80s and '90s as one of the lead vocalists of the duo band Casselberry DuPree, she has performed at numerous women's and music festivals across the country and in Canada. DuPree's music is filtered through her African American perspective, which runs the gamut of humanitarian concerns. She is currently expanding by incorporating sounds from the Gullah Islands, where she is researching her family and cultural herstory. DuPree completed her CUNY BA from Medgar Evers & Hunter College, and her Master of Fine Arts Degree in Studio Art from City College CUNY. She is an adjunct assistant professor at Medgar Evers College, teaching Introduction to World Art. She is currently an Artist in Residence at the Brooklyn Society for Ethical Culture. DuPree is regularly accompanied by the accomplished musician Barry Kornhauser. You can learn more at https://www.dupreelegacy.com/
Jan
12
Sun
Move the Money from War to our Communities.
Jan 12 @ 11:00 am – 12:30 pm

With Tom Gogan from MovetheMoney-NYC
This Resolution 747A-2019 would put our city on official record in favor of making substantial cuts to the Pentagon war budget that robs the city and its residents of money needed for vital public services. And it would mandate in-depth public hearings to determine the dollar amounts taken from the City and its residents by Congress in funding the military budget.