Sep
8
Sun
Stay Woke @ BSEC with NYC Public Advocate Jumaane Williams
Sep 8 @ 11:00 am – 12:30 pm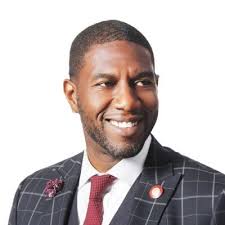 Please join us for "STAY WOKE @ BSEC" – the opening Platform of the 2019-2020 season at the Brooklyn Society for Ethical Culture on Sunday, September 8 at 11 AM. The Ethics for Children sign-in begins at 10:30 AM and registrations are open. We invite neighbors and friends with children from 3 to 16 for a trial class with us.
Opening Platform Speaker: NYC Public Advocate Jumaane Williams
We are delighted that NYC Public Advocate Jumaane Williams will be our guest speaker at our opening Platform at 11 AM. The Public Advocate is that government official who champions the many issues facing all New Yorkers. The Advocate monitors the operation of all public information and service complaint programs of city agencies and makes proposals for improvement.
This Public Advocate, Jumaane Williams is the activist advocate. Recently he was arrested at the state capitol during a protest demanding reforms to the state's rent regulations. He joined HousingJustice4All to fight for universal rent control which he has long organized for. In 2018, Jumaane was arrested for protesting the detention by ICE of immigrant-rights activist Ravi Ragbir. He was also arrested for protesting President Trump's US Supreme Court nominee, Brett Kavanaugh.  "When I was running for public advocate," says Jumaane, "a lot of people asked if I would continue doing disobedience and I said, 'Certainly, if it makes sense'."
Jacque DuPree and Barry Kornhauser bring back their inspirational music to our Platforms and we will share some of the ambitious and critical programming that we are planning for this season.
Public Advocate, Jumaane Williams wants to hear our questions and concerns. Please share our enthusiasm with your friends, neighbors and network for a commanding commencement of another year of ethical engagement.
Sep
15
Sun
Put Your Mask on First: Parenting/Caregiving and Self Care
Sep 15 @ 11:00 am – 12:30 pm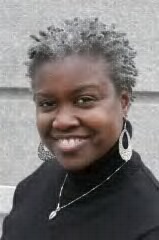 Many of us have heard an airline steward ask that in case of emergency we are to put on our masks first before tending to children or helping others. However, most parents and caregivers are not taught to take care of themselves first. Therefore when a crisis strikes, we are met with roadblocks to self-care, which in turn impact our youth and loved ones. Gena Jefferson, Founder and Executive Director of JAIA: Just As I Am YOUth Empowerment, shares how we can lay the foundation for promoting self-awareness and self-care even in the midst of life's challenges.
Gena C. Jefferson, LCSW, Interfaith Minister, Spiritual Life Coach, Performer.
After serving 22 years in the NYC Public School system as a Teacher and Social Worker, Gena founded her private practice Psychotherapy and Consulting Company GJefferson Counseling Svcs. Also, within that same year, 2010, she founded "JAIA: Just As I Am Youth Empowerment".
JAIA is a personal and spiritual development leadership program for teens and young adults ages 13-24.  JAIA's mission is to empower youth/young adults towards self-mastery, service &leadership through the use ofUniversal Life Principles and Mindfulnesstechniques, for the purpose of encouraging mental health & promoting positive youth development.
Gena has Master Degrees, in Special Education, Educational Administration and Social Work from varied institutions. She was ordained by the Interfaith Council of New York, and holds a Certification in Spiritual Life Coaching from the Inner Visions Institute for Spiritual Development.
Gena has served as an Adjunct Professor/Part-Time Lecturer at Columbia University, Fordham University and teaches currently at Rutgers University.
Gena is passionate about creating environments where people feel safe, empowered and free to express their individuality and to live their very best life!