Mar
1
Sun
Creating a Bullying Free Culture
Mar 1 @ 11:00 am – 12:30 pm
Research shows that bullying can have severe and lasting consequences; emotional, mental, and academic. In extreme cases, bullying is often a factor in school shootings and youth suicides. Sadly, statistics show that bullying is on the rise in America.
Melissa Schulz, EVP at GrayWolf Consulting, is a leadership & development trainer, executive coach, public speaker, and harassment/bullying prevention expert. She has a proven track record of developing strong leaders and high-performing teams. Melissa has worked with a variety of clients across many sectors (communications, healthcare, non-profit, tech, financial, retail, and education), and at multiple stages of their careers. Melissa also trains and coaches for No Bully, a non-profit that is working to eradicate bullying in schools K-12. Through No Bully, Melissa works with school administrators, teachers, staff and even parents on addressing the issue of bullying, helping to create safe and respectful environments where children can focus on learning. In addition to her professional life, Melissa enjoys being a mom to her amazing and spirited young daughter.
Live music performed by DuPree and Barry Kornhauser.
Apr
5
Sun
Community Land Trusts 101
Apr 5 @ 11:00 am – 12:30 pm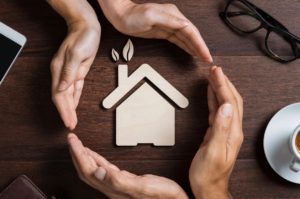 Community Land Trusts (CLT) is a way land use can go from a paradigm of ownership for-profit to a place where people and purpose hold the value. While our communities are being gobbled up by forces of speculation and gentrification we need to understand the strategies that will let people take back control and take back the land.  We will hear from Mychal Johnson of South Bronx Unite and Julia Duranti-Martinez of the New Economy Project on how their organizations are using these new rules to build community engagement and democratic control towards more affordability and better use of communities' assets.
Join us on Zoom (video):
https://zoom.us/j/584886619
or call in by dialing:
929 205 6099 and using the meeting id:584 886 619