Sep
25
Sun
Promises We Make to the Future: Ethical Commitments With Jone Johnson Lewis
Sep 25 @ 11:00 am – 12:30 pm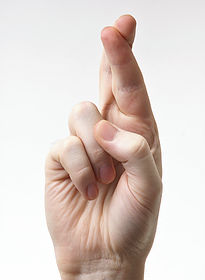 "Promises are the uniquely human way of ordering the future, making it predictable and reliable to the extent that this is humanly possible."
~ Hannah Arendt
In an ethical world view, we are interconnected not only to those we meet in our daily lives, but also to those we will never meet — including those who live in the future.  Just as those who lived before us have influenced our world, so we have some power to influence the future.
If our ethical view were to be only about reciprocity and quid pro quo, we couldn't make promises to the future, because the future can't return the favor.  If we understand that those who came before us shaped our options today, sometimes limiting and sometimes expanding our choices, then we know we do have an effect on the future as well.  So if we accept responsibility for the future, we need to move beyond an ethical view that is purely about reciprocity, expecting back in return for what we give.
Clergy Leader Jone Johnson will explore these themes in her next platform address.
Feb
23
Sun
While She Waits for The Freedom – In honor of Ida B. Wells
Feb 23 @ 11:00 am – 12:30 pm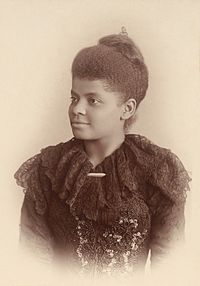 2020- African Americans and the Vote
The year 2020 marks the centennial of the Nineteenth Amendment and the culmination of the women's suffrage movement.  The year 2020 also marks the sesquicentennial of the Fifteenth Amendment (1870) and the right of black men to the ballot after the Civil War.  The theme speaks, therefore, to the ongoing struggle on the part of both black men and black women for the right to vote. In honor of Ida B. Wells we will present a variety of African American voices.
This program is run by the Brooklyn Society Writers Group, which was started in 2007 and meets the 2nd and the 4th Sunday of each month at 1PM to write together.
Mar
1
Sun
Creating a Bullying Free Culture
Mar 1 @ 11:00 am – 12:30 pm
Research shows that bullying can have severe and lasting consequences; emotional, mental, and academic. In extreme cases, bullying is often a factor in school shootings and youth suicides. Sadly, statistics show that bullying is on the rise in America.
Melissa Schulz, EVP at GrayWolf Consulting, is a leadership & development trainer, executive coach, public speaker, and harassment/bullying prevention expert. She has a proven track record of developing strong leaders and high-performing teams. Melissa has worked with a variety of clients across many sectors (communications, healthcare, non-profit, tech, financial, retail, and education), and at multiple stages of their careers. Melissa also trains and coaches for No Bully, a non-profit that is working to eradicate bullying in schools K-12. Through No Bully, Melissa works with school administrators, teachers, staff and even parents on addressing the issue of bullying, helping to create safe and respectful environments where children can focus on learning. In addition to her professional life, Melissa enjoys being a mom to her amazing and spirited young daughter.
Live music performed by DuPree and Barry Kornhauser.