Nov
12
Sat
Cold Process Herbal Soapmaking Workshop
Nov 12 @ 1:00 pm – 4:00 pm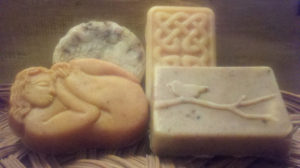 Cold Process Herbal Soapmaking Handmade soap is a traditional craft that dates back to ancient times and across cultures. Learn the cold process method using pure plant based oils, beneficial herbs and clays and pure essential oils. Customize your soap with ingredients that are beneficial for particular skin types. We will explore a variety of plants and minerals that can be used for their therapeutic properties as well as fragrance, color and exfoliation.
Each participant will craft and take home two bars of soap, along with the information and resources to make your own soap at home. Liz Scholl is a certified Master Herbalist and owner of Blue Lotus Botanicals Herbal Apothecary, a line of beneficial, herbal products for the body made from locally sourced and organically grown ingredients. She has taught at the New York Botanical Garden, Frelinghuysen Arboretum and many adult schools in the NYC area.
For information, please contact:
liz@bluelotusbotanicals.com
Dec
3
Sat
Colloquy Training for BSEC Members
Dec 3 @ 10:00 am – 12:00 pm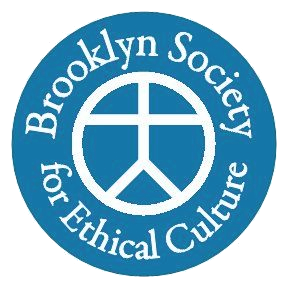 ATTENTION: BSEC  MEMBERS INTERESTED IN TRAINING TO BE COLLOGUY LEADERS!
We are having a training from 10AM-Noon on Saturday, Dec 3, 2017 This is an invitation for you to join us in the training.
What is a colloquy?
Colloquy is an opportunity to engage in deep listening and to develop compassion and understanding. We hope to get to know ourselves and each other more and to create a safe space for us to share our life experiences. A colloquy usually  incorporates music, meditation, and quotes within the format of a sharing circle and around a particular theme.. Some examples of themes have been: Ethical Legacy;  Earth Day Art Workshop in Honor of Mother Earth; Forgiveness; Gratitude; Personal Transformation; Occupy 2012; Meditation Techniques.
We hope that experienced colloquy facilitators  will  attend this training and take this opportunity to share with those newer to this form.
If possible, please attend the colloquy led by Jone Jonson Lewis on Nov 27, 2016 on the topic of "Story" to familiarize yourself with the colloquy form.
If  you have any questions or wish to attend, please contact Tasha Paley at tashapal@gmail.com. Or phone her at 917 200 8451.
Thanks! We hope to see you there!
Feb
5
Sun
Platform Meeting – Not a Fit Place: Black Women in the Abolitionist Movement
Feb 5 @ 11:00 am – 12:30 pm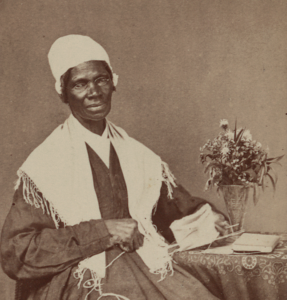 Honoring Black History Month: Black women were among the courageous many who opposed the institution of slavery in America and worked for its end.  They fought not only slavery, but assumptions that the speaker's lectern was an unfit place for a woman, especially if the audience was mixed men and women, and assumptions that African Americans and former slaves were not fit for mixed racial company.  Hear about some of the lesser-known women abolitionists (including Frances E. W. Harper and Charlotte Forten Grimké), plus a few most have heard of and can learn more about (Harriet Tubman, Sojourner Truth), and their contributions to the anti-slavery movement of their day.