Nov
12
Sat
Cold Process Herbal Soapmaking Workshop
Nov 12 @ 1:00 pm – 4:00 pm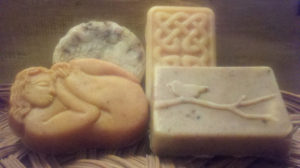 Cold Process Herbal Soapmaking Handmade soap is a traditional craft that dates back to ancient times and across cultures. Learn the cold process method using pure plant based oils, beneficial herbs and clays and pure essential oils. Customize your soap with ingredients that are beneficial for particular skin types. We will explore a variety of plants and minerals that can be used for their therapeutic properties as well as fragrance, color and exfoliation.
Each participant will craft and take home two bars of soap, along with the information and resources to make your own soap at home. Liz Scholl is a certified Master Herbalist and owner of Blue Lotus Botanicals Herbal Apothecary, a line of beneficial, herbal products for the body made from locally sourced and organically grown ingredients. She has taught at the New York Botanical Garden, Frelinghuysen Arboretum and many adult schools in the NYC area.
For information, please contact:
liz@bluelotusbotanicals.com
Jan
4
Wed
Ethics in Action
Jan 4 @ 6:00 pm – 9:00 pm
Ethics in Action
Jan 4 @ 6:00 pm – 9:00 pm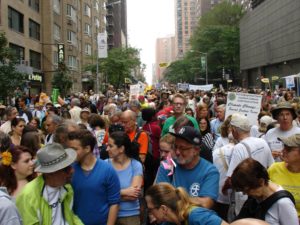 Led by Clergy Leader Jone Lewis
ALL ARE WELCOME!!!!
Where do you go to build your advocacy strength?  To learn some skills, have an opportunity to do even some small things to make the world better, to be with others? To plan how to get involved in actions?
Now there's a new answer: join us every other Wednesday at the Brooklyn Society for Ethical Culture for an evening of action. Come anytime between 6-9 and stay for as long as you can!. We'll have projects to do each week — write a letter or email, make a sign, call someone who represents you, etc. — and also share stories of what we've each done and want to do.  We might have an article to read or a short video playing to learn more about an issue.
Feel free to bring your children. We will have no childcare but kids are welcome.
Any voluntary donations are split between sustaining the costs of using the space, and contributing to a different organization each week.
Feb
11
Tue
Valentine Art Making for All (Individuals, Couples, Families, and Friends)
Feb 11 @ 6:00 pm – 7:30 pm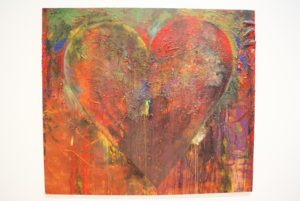 On February 11th individuals, couples, families, and friends are all invited to join together to celebrate love and creativity in this unique art-making workshop! Come make artwork for yourself or to gift a loved one. No previous experience required. 
As a creative community, we will come together to learn a bit about the Contemporary Artist Jim Dine and his use of hearts within his art. Using Dine's works as inspiration, we will use a combination of printmaking and collage to create our own heart filled art. 
This project is designed to be suitable and successful for any age, preschoolers to adult, and any experience level. Special needs families welcome. Participants will be able to choose if their final product will be in card form or a mounted work. 
Angel

Thompson is an artist, educator, writer and mother. She is a seasoned teaching artist with over a decade of experience working in communities throughout NYC. She is the co-author of Quick and Creative Art Projects for Creative Therapists with (Very) Limited Budgets. She is also a homeschool mom, loving the chance to learn together with her amazing 9yr old daughter.
Price:
$20 for adults
$15 for Teens and kids (16 and under)