Jul
10
Sun
Relating to People With Different Experiences of Life
Jul 10 @ 11:00 am – 12:30 pm
Want to enlarge your own and others' capacity to talk openly and honestly about difficult issues related to race and other dimensions that are used in our larger culture to exclude, "other," and discriminate? Interested in building skills and opportunities for developing authentic relationships across differences? Through sharing our personal stories in small groups, pairs and sometimes in the larger circle, we'll continue our summer conversations about race, racism and racial justice.
Jan
4
Wed
Ethics in Action
Jan 4 @ 6:00 pm – 9:00 pm
Ethics in Action
Jan 4 @ 6:00 pm – 9:00 pm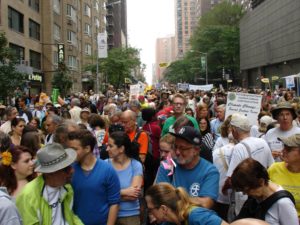 Led by Clergy Leader Jone Lewis
ALL ARE WELCOME!!!!
Where do you go to build your advocacy strength?  To learn some skills, have an opportunity to do even some small things to make the world better, to be with others? To plan how to get involved in actions?
Now there's a new answer: join us every other Wednesday at the Brooklyn Society for Ethical Culture for an evening of action. Come anytime between 6-9 and stay for as long as you can!. We'll have projects to do each week — write a letter or email, make a sign, call someone who represents you, etc. — and also share stories of what we've each done and want to do.  We might have an article to read or a short video playing to learn more about an issue.
Feel free to bring your children. We will have no childcare but kids are welcome.
Any voluntary donations are split between sustaining the costs of using the space, and contributing to a different organization each week.
May
7
Sun
Charley Horwitz Memorial Platform and Haitian lunch with featured Guest Aldon Morris
May 7 @ 11:00 am – 7:00 pm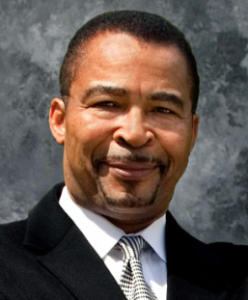 The Charley Horwitz Memorial Platform:  11am – 12:30pm
This Memorial Platform is held to honor the life and work of a devoted community organizer, civil rights' activist, labor lawyer and international humanitarian. Charley Horwitz moved to Mississippi from Chicago in 1964 to work for the Student Nonviolent Coordinating Committee, the Council of Federated Organizations and the Delta Ministry of the National Council of Churches. He was President of the Board of Trustees at Brooklyn Society for Ethical Culture and Chair of its Ethical Action Committee. Charley also served on the Executive Committee of Brooklyn for Peace and initiated the Israel/Palestine Committee after he and several SNCC organizers visited the Palestine occupied territories in Gaza in 2005.
"Stepping Up Our Organizing Skills" — a teach-in and awards program:  2 – 4pm
The Du Bois Bunche Center for Public Policy & The Brooklyn Society for Ethical Culture co-host a special awards program and teach-in*
"Stepping Up Our Organizing Skills"
Program will honor local activists, organizers, and scholars, who will lead a discussion about 'leveling up' our organizing methods and opportunities.
Featuring: Dr. John Flateau, Professor Aldon Morris, Rebecca Lurie, Joey Pressley, Sister Bisi, Greg Todd, Elvira Basevich, Nola Asantewaa, Mark Winston Griffith among others.
Celebrate the accomplishments of our honorees and share the passion and commitment of community organizers.
Please RSVP by clicking HERE
Featured Speaker: Aldon Morris is the Leon Forrest Professor of Sociology at Northwestern University and the author of The Scholar Denied where he argues that W.E.B. Du Bois was the founder of modern America sociology and that his contributions to the field were suppressed for decades due to institutional racism.  Born in Tutwiler, Mississippi, Morris experienced Jim Crow racism and segregation and the lynching of 14-year old Emmett Till.
The Charley Horwitz Platform is held annually to honor the life and work of a devoted community organizer, civil rights activist, labor lawyer and international humanitarian.
For more details about Charley Horwitz the event and, for donations please CLICK HERE.