Nov
24
Sun
Intergenerational Festival: "Wampanoag." ​ Led by Remi Gay
Nov 24 @ 11:00 am – 12:30 pm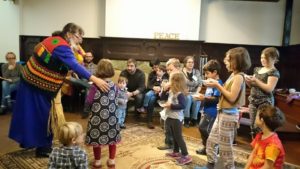 This inter-generational festival of appreciation is led by Remi Gay, a former board officer and long-time member of Brooklyn Ethical who has been granted permission by Native American elders to perform rituals honoring our earth and its bounty. Through song, dance and story, Remi will lead us in this seasonal favorite for children and adults alike. Please bring a dish to share. Open to the public as always.
Platform meeting is followed by Munch With the Bunch, an opportunity to share coffee, snacks, and conversation with others.
Brooklyn Society Writers
Nov 24 @ 1:00 pm – 3:30 pm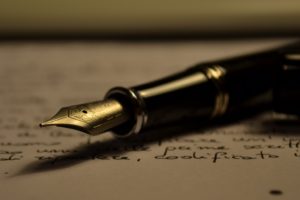 We are a group of writers of all levels and disciplines dedicated to promoting the art and craft of writing.
Join us on the 2nd & 4th Sundays of each month from 1:00 PM to 3:30 PM.
Our meetings start with a quick writing prompt to get us writing together. The remaining time is devoted to listening and reviewing drafts and pieces from fellow writers. We share work that is anywhere from rough drafts to those that are polished to perfection. On occasions, we also invite published authors to read and share their experiences with the group. To receive additional information or to receive reminder announcements, location changes or cancellations contact Kim Brandon at kimbrandon@optonline.net . Members and non-members of BSEC are welcome. We meet in the second floor library.