Jun
2
Sun
Passing on the Patchwork Quilt
Jun 2 @ 11:00 am
This is the last platform address for the Society's Interim Clergy Leader Jone Johnson Lewis.  She will reflect on the nature of Ethical Culture Leadership, and the community will have an opportunity to say good-bye.  (Jone will be available by phone and email, and in person by mutual agreement, through June 30.  She will be at the AEU Assembly the week of June 23.) Music by DuPree, accompanied by Barry Kornhauser. Annual membership meeting with board elections etc. follows the platform.
A metaphor for the leadership of an Ethical Society is the patchwork quilt. Many before have taken it up and worked on it, then laid it down for others to pick up. In this transition, too, Jone lays down the quilt she has lovingly worked on for these years we've spent together, and it will be up to the Society to determine how that work continues into the future.
Sunday platforms begin at 11 am and end at about 12:30, with time for socializing afterward.  Feel free to bring some snacks to share.  On most Sundays, check the calendar for other events starting at 9 or 10 for those who want other ways of experiencing community and growth.
Issues and Action Circle
Jun 2 @ 1:00 pm – 2:00 pm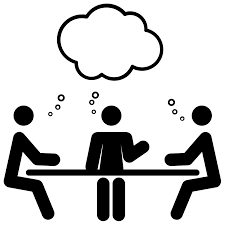 The Issues and Actions Circle discusses issues of the day from the news, platform or individual interests for the purpose of expressing our thoughts and feelings, learning from others and arriving at constructive activities that might benefit the situation. Participants decide on the topic at the start of the meeting and are encouraged to present their opinions and respond to those of others. The intent is to ground our principles and values in the actual problems of our community, country and world. The meeting begins around 1pm, Sundays, after our Sunday morning Platform, allowing some time for "lunch with the bunch", while food can also be brought to the table.