Mar
4
Sun
Ethics for Children Class
Mar 4 @ 11:01 am – 12:30 pm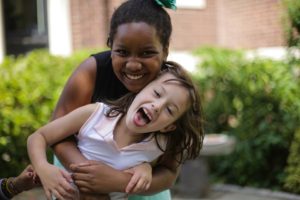 Our Ethics for Children program provides a fun, focused learning environment for kids 1 to 12 years old to explore topics that foster empathy, respect and a deeper understanding of self and others. These include: our relationship to the natural world, the diversity of world religions and philosophies, social justice and action, and peaceful problem-solving.
The goal of Ethics for Children is to provide children with skills and knowledge to help them make ethical choices and learn to respect the inherent worth of every human being. We do not impose a fixed set of values or beliefs. Rather, we encourage children to respect and learn about themselves and their environment and to examine how their own ideas and actions impact the greater world.
The program also includes yoga and mindfulness, permaculture and environmental practices, arts, service and volunteering and community building activities.
We focus on 5 major principles:
Care for the Self
Care for the Family
Care for the Community
Care for the Earth
Care for the World
Ethics for Children can also be a full family activity, with classes for all ages and free adult programs at the same time for those who want to attend.
Visit our Ethical Education section to learn more
TeaXchange  – Life Reflection thru the Lens of Tea
Mar 4 @ 2:00 pm – 3:30 pm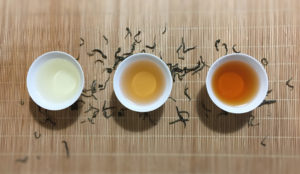 Caffeine in tea can sounds really complicated. Let's gain some basic understanding of it in this workshop. Where it comes from, what effects the caffeine level in tea, how to brew a cup with the tea leave you have to get the caffeine level you need? Come join us for a fun afternoon of tea tasting workshop while you learn. We will taste various teas during the workshop.
Suggested donation: $20
Mar
11
Sun
Mindfulness Meditation with Paulette Graf
Mar 11 @ 10:00 am – 10:50 am
"Telling My Truth"
Mar 11 @ 11:00 am – 12:30 pm
Deborah Howard will share from her memoir, Mystery of Memory: Telling My Truth; Standing My Ground, her story as an incest survivor struggling to overcome self-doubt, find her voice and believe in herself. Deborah's story reveals a personal journey of how families and society actively deny girls and women their voice and invalidate their reality. It parallels stories of other sexual abuse survivors whose truth is denied and whose voices are silenced by society.
DEBORAH HOWARD, Esq., M.S.O.D., founder and President of Guiding Change Consulting, Inc. is a leading organizational consultant, professional certified coach, and author who previously worked as a public interest lawyer. She brings intercultural insight and a passion for social justice to her work as a change catalyst — helping leaders and their teams transform themselves and the world by tapping into their wisdom and creative potential.
Program followed by snacks and coffee/tea — please feel free to bring something to share!
March theme: balance.  What does it mean to be a person of balance?  What does it mean to be a community of balance?