Jul
15
Sun
Sunday Meeting: Black Art and the Ethics of Disruption
Jul 15 @ 11:00 am – 12:30 pm
In his talk, Black Art and the Ethics of Disruption, Joe Tolbert Jr. will explore the ways that Black expressive culture enacts an ethics of disruption and the impact that it can have in our current political climate.
Joe T. is a minister, scholar, writer and cultural organizer whose work is at the intersections of art, culture, spirituality and social justice. He received his B.S. in Communications from the University of Tennessee, Knoxville, and completed his M.Div. with a concentration in Social Ethics from Union Theological Seminary in the city of New York. His work has been supported by fellowships from National Art Strategies Creative Communities Fellowship, and he is currently an Arts and Culture Fellow with the Intercultural Leadership Institute. His goal with his work is to help others live, dream, achieve, and inspire. Agreeing with Hip-Hop mogul Russell Simmons statement, "Art allows people to dream their way out of struggle," Joe believes that art and culture plays a vital role in any movement for social change. As a Cultural Organizer and Consultant, Joe is a sought-after facilitator and cultural strategist that works with communities to help them harness the power of art and culture through the building, implementation and evaluation of cultural strategies. As a writer he has contributed articles to Alternate Roots, Arts.Black, and Quiet Lunch, among others.
Jul
22
Sun
Experiences of Othering: An Improvisation-based Theatrical Experience
Jul 22 @ 11:00 am – 12:30 pm
Co-created by Village Playback Theater with Personal Stories from the Audience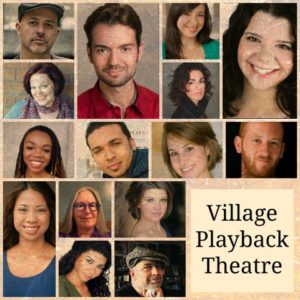 We've probably all had moments when we felt we didn't fit in – experiences in which we have felt excluded, bullied, diminished, objectified – "othered". Or we have "othered" others in similar ways. This behavior may start at a very early age as part of our socialization and manifest across a variety of intersections including, class, race, physical appearance, gender, sexual preference, mental and physical disabilities, and faiths.
In today's current climate, where the divisions among people seem to be increasing, Village Playback Theatre will invite audiences to share personal stories in an effort to uncover our commonalities rather than our differences, and to generate a sense of empathy and community among us.
Once an audience member shares their experience, a cast of actors, singers and musicians instantly plays back the story creating a theatrical piece which is experienced by all.
Village Playback Theatre is an improvisation -based company utilizing drama, music, movement, and the invitation for personal storytelling to build community throughout metro New York.
Jul
29
Sun
Sunday Meeting: Queer Safe(r) Space:  Black Church Concerts
Jul 29 @ 11:00 am – 12:30 pm
From our Intern Clergy Leader, Jé Exodus Hooper:  Homosexuality in the Black church could be considered by many an intersectionality of the sacred and profane. Secularist and the religious community agree on the antithetical positionality of the persistently egregious tensions between their respective communities.  For those who find themselves at the crossroads of identifying as black, Christian and same-gender loving, compartmentalizing these aspects of oneself provides an illusion of safety.  This means rarely existing in a truly authentic manner, fully disclosing oneself, but frequently showing-up in a partially present demeanor.
Paradoxically, it seems that the black church, in its dogmatic heterosexism, would provide a limited safer space for those who do not conform to heterosexist ideas of sexuality and gender performance that is sermonized within the same walls.  Limited safer space indicates that the LGBT community is provided with more liberties in the music scene but not fully authorized to outwardly display genuine sexual expression.  Boundaries for appropriate behavior are relaxed but not fully removed; again, tensions between the sacred and profane appear.
Our guest speaker on this topic in our Summer Series on The Arts and Social Justice is Ryan Hill of Richmond, Virginia, who has been a creative, analytical lover of humankind.  Living a life of actively helping people, Ryan has assisted others via fitness and nutrition, served as mentor and counselor, been a financial advisor, and is currently embarking on additional education to offer spiritual guidance within the community.  Having a career in finance for more than 15 years, he now plans to integrate the physical, spiritual, emotional, and financial into a practice of offering holistic services to the disenfranchised.  A lover of music, art, and the human spirit, Ryan desires to implement the arts in every aspect of life creating an atmosphere leading where creativity aids in the healing process.
Introduction to PLAYBACK THEATRE with Susan Metz facilitator of PLAYBACK THEATRE in Cuba.
Jul 29 @ 3:00 pm – 6:00 pm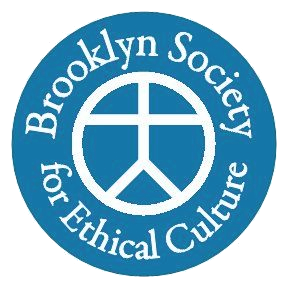 PLAYBACK THEATRE is an audience participatory experience used in community centers, schools, nonprofits, colleges, conferences and other personal gatherings, to elicit stories which are reflected and enacted by the Theatre members.
PLAYBACK THEATRE has been used in many settings to deal with social justice issues; human rights and racial conflicts; climate change; aftermaths of great tragedies like Super Storm Sandy.
Wonderful opportunity to learn about PLAYBACK THEATRE and explore this concept of storytelling.
All are welcome.