Mar
3
Sun
Still a Long Way to Go
Mar 3 @ 11:00 am – 1:00 pm
When this country was considering a Declaration of Independence from England, Abigail Adams wrote to her husband, John Adams, part of the group considering the future: "Remember the Ladies."  Here it is, 242 years later, and women in the United States are still working towards an equality that treats them as persons of worth, not mere objects, in many aspects of law.  In between, many have worked for the rights and dignity of women, not only in America, but around the world.  The journey is not yet complete; there is a long way to go.
Our Clergy Leader, Jone Johnson Lewis, will reflect on the journey past, present, and future towards treating women as fully human.  Music by DuPree, accompanied by Barry Kornhauser.
The Society's Ethics Matters theme for March is Journey: the practice of walking a path; courageous growth and patient change.
Sunday platforms begin at 11 am and end about 12:30, with time for socializing afterwards.  Feel free to bring some snacks to share.  On most Sundays, check the calendar for other events starting at 9 or 10 for those who want other ways of experiencing community and growth.
Ethics for Children Class
Mar 3 @ 11:01 am – 12:30 pm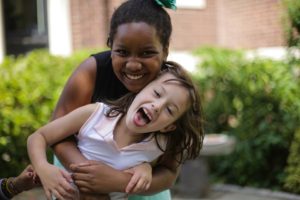 Our Ethics for Children program provides a fun, focused learning environment for kids 1 to 12 years old to explore topics that foster empathy, respect and a deeper understanding of self and others. These include: our relationship to the natural world, the diversity of world religions and philosophies, social justice and action, and peaceful problem-solving.
The goal of Ethics for Children is to provide children with skills and knowledge to help them make ethical choices and learn to respect the inherent worth of every human being. We do not impose a fixed set of values or beliefs. Rather, we encourage children to respect and learn about themselves and their environment and to examine how their own ideas and actions impact the greater world.
The program also includes yoga and mindfulness, permaculture and environmental practices, arts, service and volunteering and community building activities.
We focus on 5 major principles:
Care for the Self
Care for the Family
Care for the Community
Care for the Earth
Care for the World
Ethics for Children can also be a full family activity, with classes for all ages and free adult programs at the same time for those who want to attend.
Visit our Ethical Education section to learn more
TeaXchange  – Life Reflection thru the Lens of Tea
Mar 3 @ 3:00 pm – 5:00 pm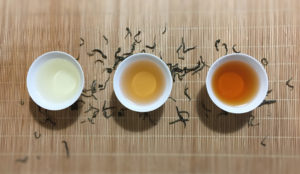 English Tea History and Tradition – An afternoon tea tasting with Sara Shacket
March 3rd 3-5pm
What do you know about English tea? Go beyond English Breakfast and learn a little bit about the history and traditions behind a proper British 'cuppa'. We'll share an afternoon tea tasting with our special host Sara Shacket. Sara is a tea sommelier, tea consultant and writer that lives in Brooklyn. Light snacks will be served.
Limited space. Please RSVP below.
Mar
10
Sun
Mindfulness Meditation with Paulette Graf
Mar 10 @ 10:00 am – 10:50 am