Apr
21
Sun
The Elusive Art of Wholeness
Apr 21 @ 11:00 am
While wholeness is not complete without human connections, there are also many ways in which we can work on our own healing and wholeness.  It's more art than science though science can provide some insights.
Our Clergy Leader, Jone Johnson Lewis, will reflect on some key questions: What do we need to do to help ourselves become more whole?  To promote wholeness and healing in others?
Our Ethics Matters theme for April is wholeness; the practice of repairing what is broken or wounded, and knowing we are enough.
Sunday platforms begin at 11 am and end at about 12:30, with time for socializing afterward.  Feel free to bring some snacks to share.  On most Sundays, check the calendar for other events starting at 9 or 10 for those who want other ways of experiencing community and growth.
Issues and Action Circle
Apr 21 @ 1:00 pm – 2:00 pm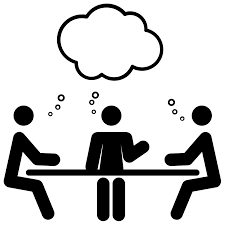 The Issues and Actions Circle discusses issues of the day from the news, platform or individual interests for the purpose of expressing our thoughts and feelings, learning from others and arriving at constructive activities that might benefit the situation. Participants decide on the topic at the start of the meeting and are encouraged to present their opinions and respond to those of others. The intent is to ground our principles and values in the actual problems of our community, country and world. The meeting begins around 1pm, Sundays, after our Sunday morning Platform, allowing some time for "lunch with the bunch", while food can also be brought to the table.