Oct
13
Sun
Issues and Action Discussion Circle
Oct 13 @ 1:00 pm – 2:00 pm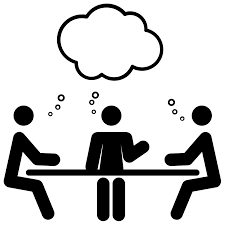 The Issues and Actions Circle discusses issues of the day from the news, platform or individual interests for the purpose of expressing our thoughts and feelings, learning from others and arriving at constructive activities that might benefit the situation. Participants decide on the topic at the start of the meeting and are encouraged to present their opinions and respond to those of others. The intent is to ground our principles and values in the actual problems of our community, country, and world. The meeting begins around 1pm, Sundays, after our Sunday morning Platform, allowing some time for "lunch with the bunch", while food can also be brought to the table. The topics at our first three meetings were sexual harassment, gentrification and possibilities for attracting Trump's base of support."`
Oct
17
Thu
The Art of Dying with a Monthly Death Discussion Group
Oct 17 @ 6:30 pm – 8:30 pm

What might we plan, hope, dream, imagine as we consider our mortality?

The Ethical Living Committee at the Brooklyn Society for Ethical Culture is championing a series for shared discussion and contemplation on death and dying.
All topics welcome. There are no taboos.
Shatzi Weisberger and others will begin each evening with a facilitated activity. Each gathering will be followed by a Death Cafe for open and intimate conversations.
3rd Thursday of every month at 6:30pm