When:
August 18, 2019 @ 11:00 am
2019-08-18T11:00:00-04:00
2019-08-18T11:15:00-04:00
Where:
Brooklyn Society for Ethical Culture
53 Prospect Park W
In June of last year, Shatzi Weisberger, at age 88, gave herself a FUNeral, which is a funeral while still alive.  (Over 100 people came, including a reporter and photographer from The New York Times and there was a front page story in the Sunday section and then a follow-up article the next day.)  This Sunday Colloquy will be in a workshop format where people will be invited to share their experiences, their fears, their hopes for their own end of life and for their loved ones. Shatzi will share her process, what she has learned, the changes that she has gone through, where she is now and what she is still eager to learn more about. Included will be a chance to learn about the med/tech system, palliative care, hospice, end of life doulas, green burials, medically assisted death, death cafes, etc.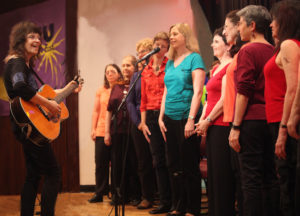 Music:
This program will have special participation by the Brooklyn women's Chorus.
BIO
Shatzi Weisberger was an RN for 47 years.  Now, in retirement, she is a Death Educator.  She took a five month Art of Dying Thanatology Certification Course at The Open Center as well as a Hospice Program with  NYC Visiting Nurse Service. She has been conducting a monthly Death Cafe for the past two years. In June, last year, she gave herself a FUNeral, which is a funeral while still alive. She joins the Brooklyn Women's Chorus every Tuesday at the Brooklyn Society for Ethical Culture where she brings out the best!