When:
September 8, 2019 @ 11:00 am – 12:30 pm
2019-09-08T11:00:00-04:00
2019-09-08T12:30:00-04:00
Where:
Brooklyn Society for Ethical Culture
53 Prospect Park West
Brooklyn
NY 11215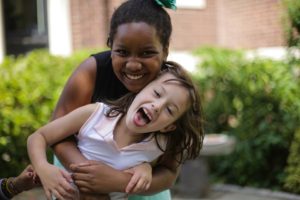 Our Ethics for Children program provides a fun, focused learning environment for kids to explore topics that foster empathy, respect and a deeper understanding of self and others. These include: our relationship to the natural world, the diversity of world religions and philosophies, social justice and action, and peaceful problem-solving.
The goal of Ethics for Children is to provide children with skills and knowledge to help them make ethical choices and learn to respect the inherent worth of every human being. We do not impose a fixed set of values or beliefs. Rather, we encourage children to respect and learn about themselves and their environment and to examine how their own ideas and actions impact the greater world.
The program also includes yoga and mindfulness, permaculture and environmental practices, arts, service and volunteering and community building activities.
We focus on 5 major principles:
Care for the Self
Care for the Family
Care for the Community
Care for the Earth
Care for the World
Ethics for Children can also be a full family activity, with classes for all ages and free adult programs at the same time for those who want to attend.
Visit https://bsec.org/efc  to learn more about our class and sign up for our trial class.