When:
October 21, 2018 @ 11:00 am – 1:00 pm
2018-10-21T11:00:00-04:00
2018-10-21T13:00:00-04:00
Where:
Brooklyn Society for Ethical Culture
53 Prospect Park W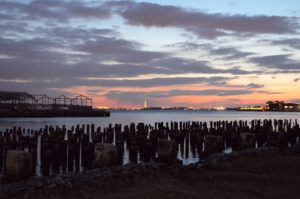 As human beings, we seek and create sanctuary — places or groups of refuge, belonging, acceptance, meaning.We are, as humans, community-seekers.  What makes a community both meaningful and a safe harbor, and what can we do to make our own communities more meaningful — including  but not only this Society for Ethical Culture?
"Sanctuary" and "holy ground" are similar ideas (sanctuary derives from a root word meaning "holy").  What is our holy ground? The place where all can meet to seek "the highest" — which for us in Ethical Culture, means important ideals and values.
"A true community is not just about being geographically close to someone or part of the same social web network. It's about feeling connected and responsible for what happens. Humanity is our ultimate community, and everyone plays a crucial role." – Yehuda Berg
Our Clergy Leader, Jone Johnson Lewis, is our speaker.
Our Sundays begin at 11 am and end about 12:30, with time for socializing afterwards.