SIMBA YANGALA
Teacher for Exploring Ethics (ages 18 months – 3yo)

Simba was born in Zaire (currently the Democratic Republic of Congo). She is a performing artist, choreographer, playwright and educator. She studied Liberal Arts at LaGuardia Community College. She is the Artistic Director of her own performing arts company JungleDom Network.
Simba has over ten years of experience working with children in New York City and beyond. She has a special gift for empathizing with young children, imbuing them with confidence and teaching them about community. With her generous heart and enthusiasm for the arts she has already nurtured a generation of children through the Ethics for Children program.
KIMBERLY HOUSTON
Teacher for Exploring Ethics (ages 3 – 5)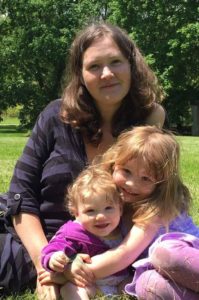 Kimberly Houston graduated from the School of Visual Arts with a BFA in Photography. She has had work published in Brides.com, Epicurious.com and "Praying With Our Feet, Faith-based Activism to Stop Shootings & Killings in Crown Heights, Brooklyn and Beyond," a project of the Crown Heights Community Mediation Center & the Save Our Streets Clergy Action Network. She is currently a Tinkergarten leader, a play-based outdoor learning experience for children and their treasured adults. In the past, she worked as a Discovery Garden docent at the Brooklyn Botanic Garden, facilitating a hands-on approach to inquiry at different stations for the youngest garden visitors. She is very excited to join the BSEC community, and learn with the heart and mind.
ANGEL THOMPSON
Teacher for Living Ethics (ages 6-9)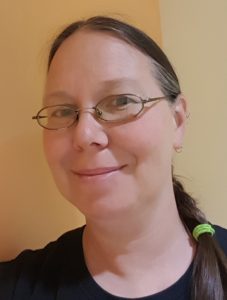 Angel Thompson is an artist, writer, educator, and mother. She has a background in visual arts, including an Integrative Arts degree from Penn State University. She has over 10 years of teaching experience, working with families and children of all ages throughout NYC. As an instructor, she is passionate about instilling her students with the skills they need to share their inherent creativity and voice. She is a strong proponent of service learning and volunteerism. She believes that facilitating experiences for youth where their principles can become action is essential to developing a life of agency for the greater good.

ANDREW HAUNER
Teacher for Evolving Ethics (ages 10-12)
Andrew J. Hauner is an educator and an artist with a background in both the arts and the humanities. A New York City kid born to Czech émigrés, he pursued his higher education in universities and an art academy in Prague, now holding a BFA in Photography, a BA in Romance Languages & Literature and an MFA with a minor in Art Education. He is currently an arts-based learning educator at Koko NYC and an early literacy program facilitator at the Brooklyn Public Library. He has worked as a museum educator at the Brooklyn Children's Museum in their Sensory Room and been a Wertheim Study scholar-in-residence at the New York Public Library. As a researcher he has published several articles and also translated, among other things, a children's book and poetry. In Brooklyn, he is the art educator at John the Baptist Community Garden.

---
TATY SENA
Education Director

Taty was born in Brazil and has been a teacher and tutor for over 20 years in schools in Brazil and in NYC. Much of her work with kids over the past 20 years has revolved around developing projects to create positive change in local and international communities and to empower young people to understand how important their ideas and actions can be.
Taty has worked for a variety of different organizations, including Greenpeace and The New York International Fringe Festival. She has also taught martial arts, organized interfaith organizations to support educational and health projects in Uganda, Brazil, Tibet and Afghanistan, and has held a variety of technology jobs, ranging from web development to robotics.
Taty joined BSEC looking for a caring and engaged community for her own daughter Tahra, who is now a happy student of the youngest Ethics for Children classes.

---
Visiting Teachers:
HEATHER GOBBEE  
Yoga Instructor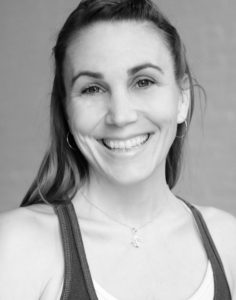 Heather discovered her practice through Anusara Yoga. For her, yoga is all about offering balance between the mind, body and spirit. As a NYS Certified Theatre Arts Educator, Heather works with children every day. She initially sought out children's yoga training to support her creative drama students, but eventually creative drama began to support her yoga students! Children change and grow so quickly, and are in constant need of balance. Yoga and drama are so complimentary of each other: both support a child's need to play while focusing on their physical, creative, social, emotional, and behavioral development; and both get richer with practice. In 2007 Heather received her Karma Kids Yoga teacher certificate and has continued training with Little Flower Yoga, Shakta Kaur Khalsa, and most recently, Circus Yoga with Kevin O'Keefe & Erin Maile! Children love to play, and they love yoga because it feels terrific. The most gorgeous thing about teaching children yoga, is that it offers children strong tools to help them cope with the changes in their bodies as well as life's ups & downs. Namasté.
TASHA PALEY 
Playback Theater Instructor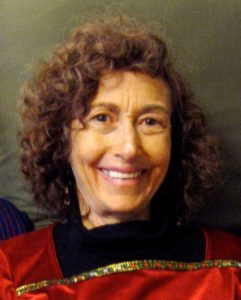 Since Tasha Paley's retirement as a Creative Arts/Play Therapist with public school children in the South Bronx, NYC, she has divided her time between living in Brooklyn, NY, living in San Miguel de Allende, Mexico, and traveling. Wherever Tasha is, she finds herself immersed in creative expression-writing poetry, painting silk, designing greeting cards, writing children's stories, and teaching and practicing an improvisational form of theater called Playback Theater. And wherever she is, she brings her sense of play and whimsy with her.
TEANA DAVID
Herbalist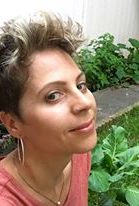 Téana David is a Pilates teacher, transformational event producer, herbalist in the Wise Woman Tradition, and Buddhist practitioner. She is committed to nurturing the wisdom of the body. Born in Tahiti, raised in Canada, and now based in NYC, Téana is Director of Mission Content at Deepak HomeBase, a collaboration between Deepak Chopra & ABC Home, where she curates events featuring spiritual teachers & environmental leaders such as Marianne Williamson, Paul Hawken, Mark Ruffalo, Chase Iron Eyes, Eve Esler & many others.
and a few more guest instructors planned for this year, which will be confirmed and added here, so check back soon…
---
Volunteer Staff:
Information about our amazing volunteers is coming soon.