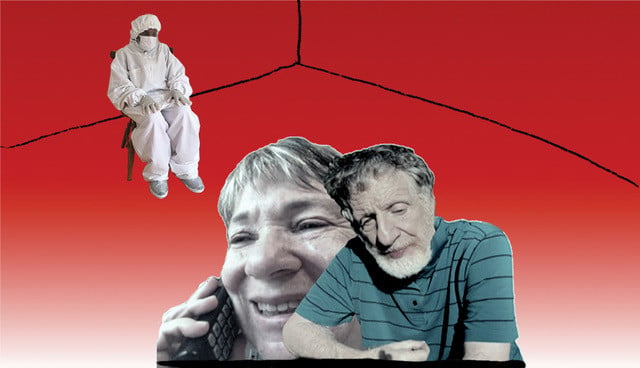 3Conversations in April – a short film
69 years old at the time the film was shot, Alan has autism and has never spoken. The film was made while he was quarantined with Covid, his sister wondering whether he even understands the concept of a telephone, or if he'll know that it's his sister on the other end of the line, and how she can find a way to reassure him while he's isolated, miles away.
To attend, please RSVP at:
https://3conversations.eventbrite.com
Susan Hamovitch is a filmmaker and educator who has directed and produced two award-winning feature-length documentaries, and several short films. This last, 3Conversations in April has won numerous awards, from Best Documentary from the Hong Kong Film Festival and a Finalist at the On-line Isolation Film Festival, and two Semi-finalist awards. The film has toured around the country and the world. Ms. Hamovitch has taught film and documentary studies in public schools and at the New School University, though is now retired from both. She lives in Brooklyn, where she is planning her next film, and on a few mornings a week teaches online classes in qigong and taichi.
To attend, please RSVP at:
https://3conversations.eventbrite.com
Help Support BSEC

Members Login
Search our site