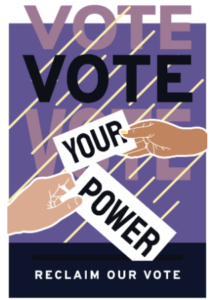 Brooklyn Society For Ethical Culture members and neighbors are writing postcards to get out the vote in competitive states around the country.  Every weekday evening in July, from 5-7 a table is set up in front of the building at:
Brooklyn Society for Ethical Culture,
53 Prospect Park West, Brooklyn, NY 11215
where young and old volunteers write cards together.  It is a fun social time with a purpose.   All necessary material is provided by BSEC (postcards, stamps, pens, addresses, etc.)
Come and join us when it isn't raining.  Bring friends and make new friends.
This ongoing civic project is in coordination with Reclaim Our Vote, which is one of the efforts of Center for Common Ground.