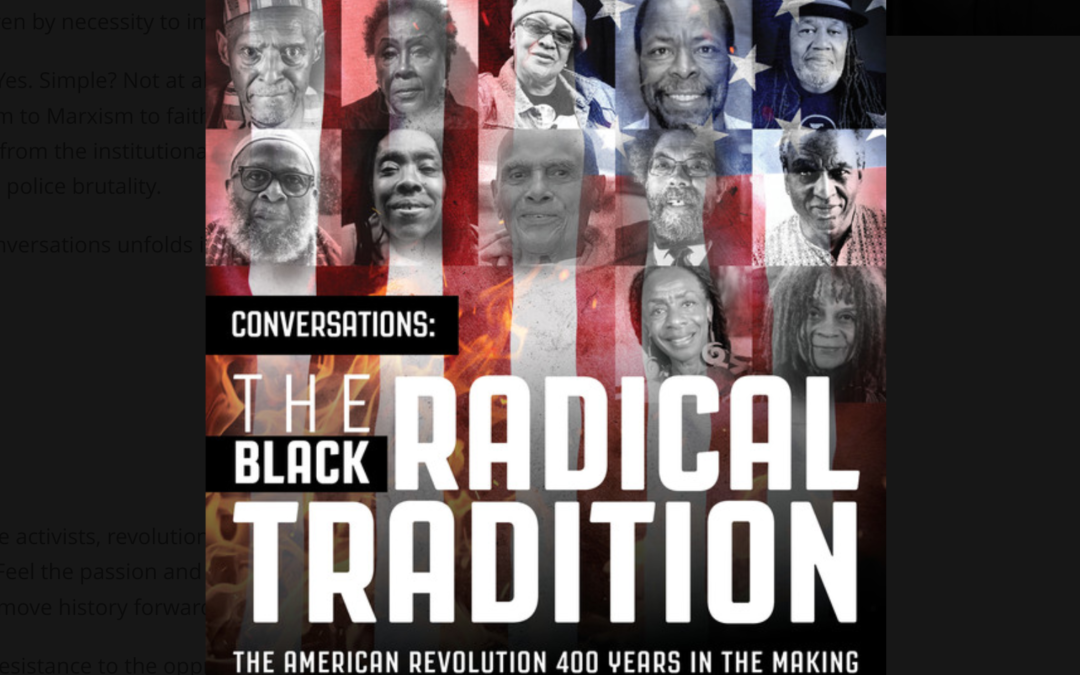 Film Director and Producer Edwian "Eze" Stokes will speak about making his film "CONVERSATIONS: The Black Radical Tradition" which features legendary figures of the resistance including Harry Belafonte, Herbert Daughtry, Amina Baraka, Mumia Abdul Jabar, Ramona Africa, Ruby Sales, and Sonia Sanchez.
From Black Power to Black Lives Matter, "CONVERSATIONS" is an important account of the history of the African American struggle in the United States and an important message to the grassroots.
This 2 part series will start with a talk with Edwian 'Eze" Stokes on Sunday, May 22nd at 11am EST, and continue on Wednesday, May 25th at 7pm EST for the screening of the movie and Q&A.
To attend, please RSVP at:
https://black_radical.eventbrite.com

Bio:
A native of Brooklyn, NY, Edwian "Eze" Stokes attended Long Island University before his career in media production and film. CONVERSATIONS is his directorial debut. Primarily an editor, Stokes works in both narrative and documentary films. Stokes worked on Books Through Bars Brings Literature To The Incarcerated (2018- BRIC TV) as well as Black In The Holy Land (dir. Marc Lamont Hill) and Something In The Trees (dir. Alfonzo Johnson, 2021 Release).  Stokes' work in media production has led him to work with companies such as BLACK ENTERPRISE, Okayplayer, ARISE News, and other media outlets. Through an extension of his work, Stokes considers himself an internationalist. Stokes lives in New York and can be found covering local protests, political conferences, and sporting events.
Conversations: The Black Radical Tradition Trailer from Ed Stokes on Vimeo.