Dear parents
We were so happy to see you all on our first class September 10th! It was exciting to meet so many new friends and to welcome our old friends back to Ethics for Children. Below you will find a short description of our classes and what is coming in the weeks ahead.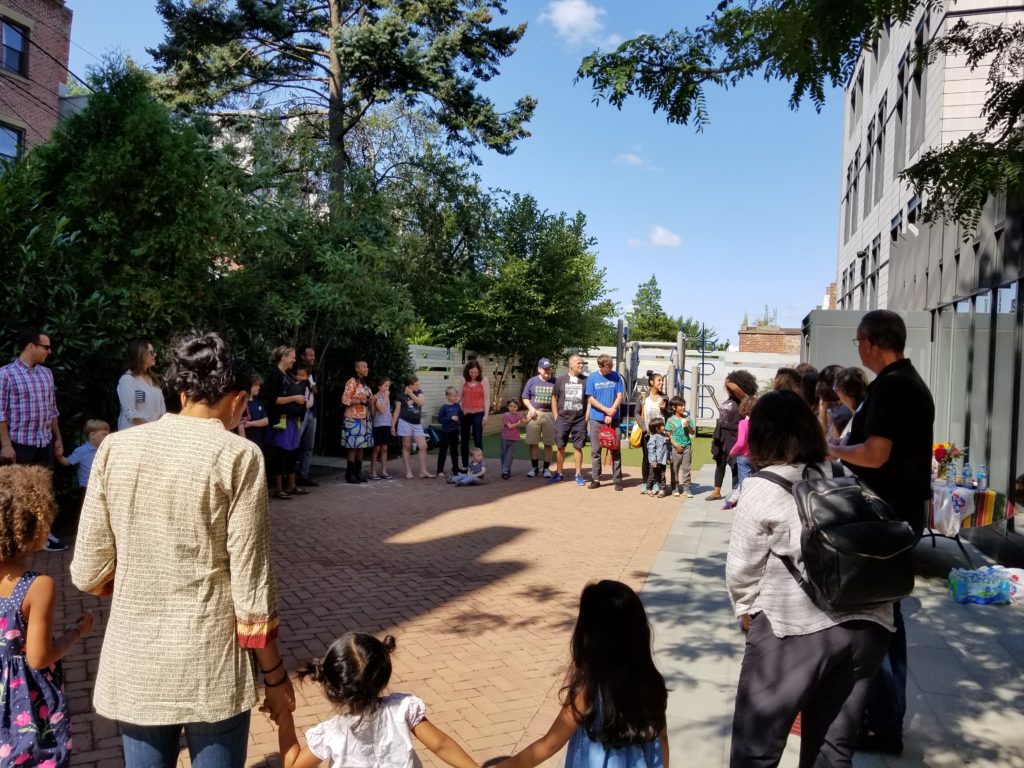 We have one more trial day scheduled for September 17th, so feel free to come back if you were trying a class, and tell your friends. To sign up for the trial class September 17th, please visit:
https://bsec.org/trial-class-for-ethics-for-children/
Ready to register for classes? Sign up at:
https://bsec.org/sign-up-for-ethics-for-children-classes/
Please note that nobody is ever turned down for inability to pay. If you need to discuss scholarships, please email Taty at efc@bsec.org 
What did we do on our September 10th classes?
Exploring Ethics (ages 3-6)
Teacher Simba Yangala
Our first day of Ethics for children in Exploring Ethics. It was a fun Sunday morning to see all the beautiful children. Our high light was the story "A Sea of Pink". It's a story a boy who was told on his first day of school by other children who were not so nice to not wear pink t-shirt. Other children came to his rescue and made a day of children wearing pink shirts. He felt welcome and safe.Sea of Pink is the story that originated the Pink Shirt to School day, a worldwide anti bullying campaign. It's about the power of kindness and getting together to do what is right. With our beautiful tangled up yarn, we made a web of friends together. Learn more about it by watching the video below. See you next Sunday.
Growing Ethics (ages 7-9)
Teacher storae michele 
The Growing with Ethics group created a roadmap of the year together! We discussed dates and holidays we were excited about and discussed what our journey into the future will look like. Afterwards, we wrote letters to our future-selves, that will be mailed at the end of the year. These messages included our personal hopes and dreams for the year.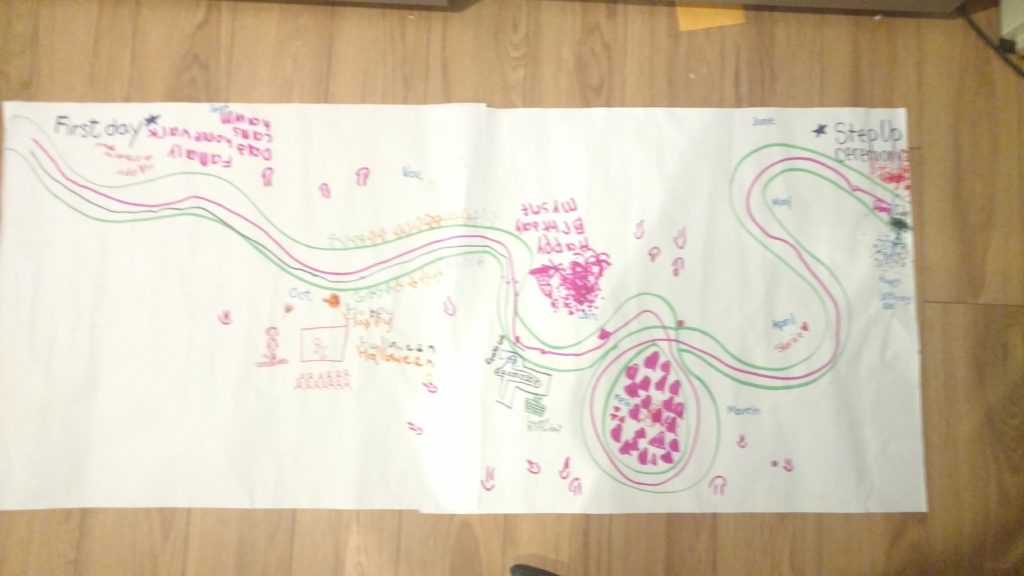 Living Ethics (ages 10-12)
Teacher Lea Bender
After a sweet opening circle in the playground with all of the age groups, our Living Ethics group gathered in the Poly Prep library for our first meeting of the school year! Our theme this month is Welcome and Community. We shared times we felt like outsiders and also about places where we feel welcome. Gus said he felt like an outsider on the first day of EfC last year, but now EfC is one of the places where he feels safe and welcome. We also talked about times we helped others to feel welcome when they were new or felt left out. Later, we got on our feet with some get-to-know-you games and finished class by talking through the monthly themes for the year. Next week we will also be making creative maps of our lives. I'm already looking forward to next Sunday!
See you all on Sunday, September 17th!
Taty Sena