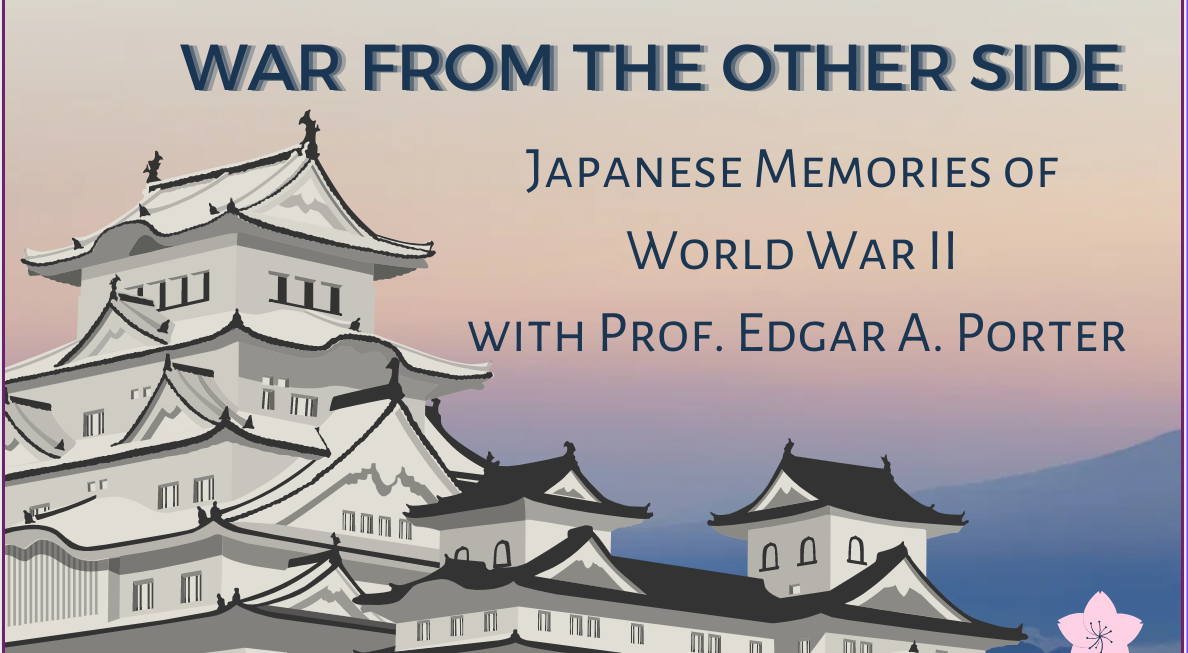 War From the Other Side Japanese Memories World War II
The universality of humanity is exposed in the oral histories retold by the author of Japanese Reflections on WWII.
"…the Porters have woven together the memories of students and factory workers, nurses and midwives, teachers, sailors and kamikaze pilots to create a rare account of ordinary life during extraordinary times in the Japanese countryside…Ultimately, Japanese Reflections on World War II is a clear picture of how the tragedy and suffering of war affect ordinary people and their perceptions." (from Japan Times -book review)
Edgar Porter has worked in higher education in four countries; Japan, United States, China, and Austria. He holds a doctorate in Education from Vanderbilt University and an Honorary Doctorate from the Mongolian Academy of Governance.
Most of his adult life has been spent in China, Hawaii, and Japan. His publications are in the area of biography and oral history, They include: The People's Doctor: George Hatem and China's Revolution, Journalism from Tiananmen, Japanese Reflections on World War II and the American Occupation, China in Oceania, and Foreign Teachers in China: Old Problems for a New Generation.
He currently resides in Brooklyn, New York where he writes fiction and non-fiction. He is married to Ran Ying Porter, co-author, novelist, researcher, and translator.
To join us, please RSVP at:
https://www.eventbrite.com/e/war-from-the-other-side-tickets-429482262007
Help Support BSEC

Members Login
Search our site