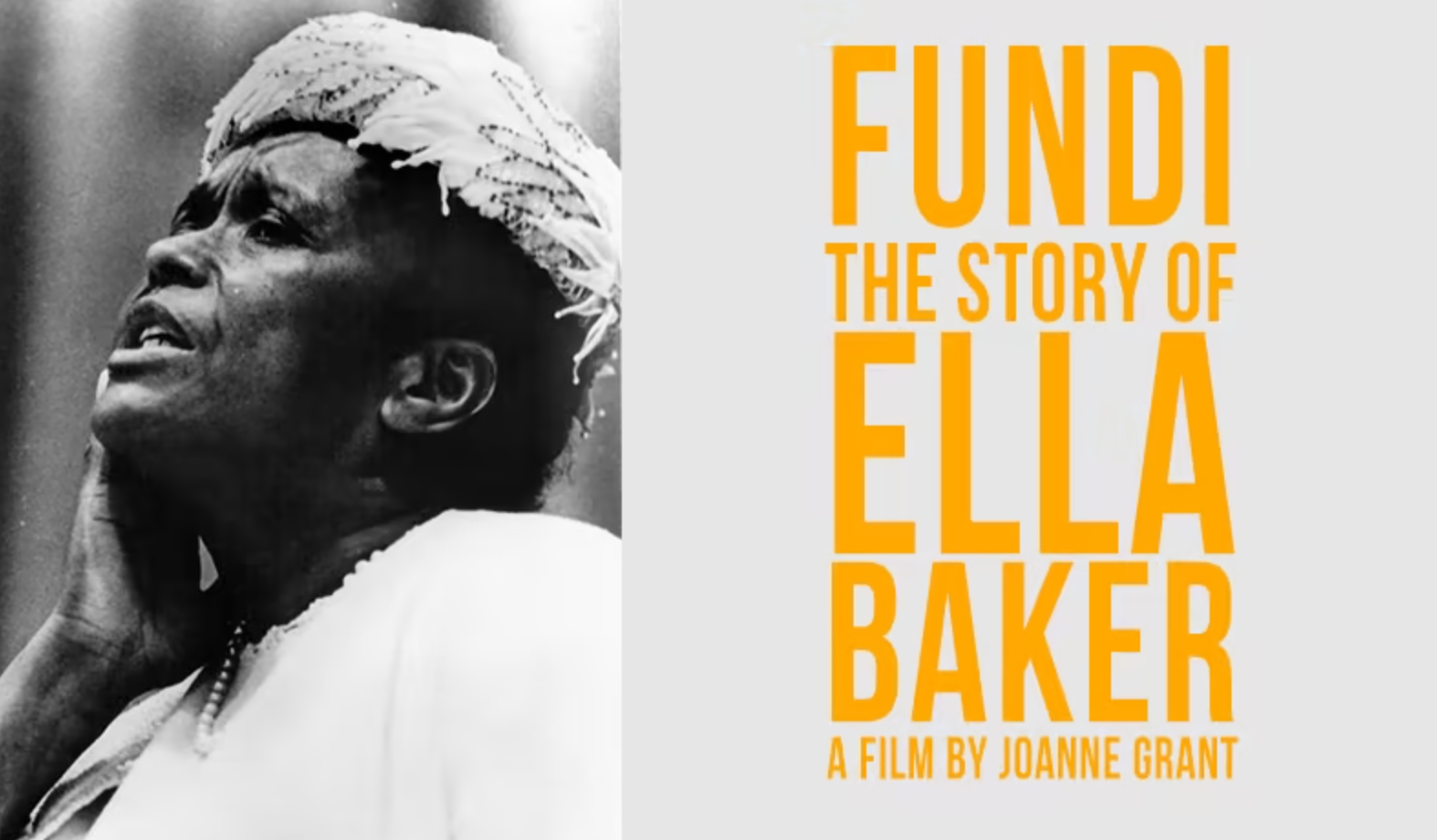 Fundi: The Story of Ella Baker ( Free movie screening and discussion)
A free virtual movie screening followed by a live discussion with civil rights activists who remember their work with Ella Baker.
To attend, please RSVP at:
https://fundi.eventbrite.com
FUNDI: THE STORY OF ELLA BAKER reveals the instrumental role that Ella Baker, a friend and advisor to Martin Luther King, Jr., played in shaping the American civil rights movement. The dynamic activist was affectionately known as the Fundi, a Swahili word for a person who passes skills from one generation to another.
By looking at the 1960s from the perspective of Baker, the "godmother of the Student Nonviolent Coordinating Committee," FUNDI adds an essential understanding of the U.S. civil rights movement.
We will screen the film, with an introduction by Muriel Tillinghast, American civil rights activist and former Student Nonviolent Coordinating Committee (SNCC) field secretary, as well as BSEC board member.
The screening will be followed by a panel discussion with many remembering their work with Ms. Ella Baker including, Phyllis Cunningham, Susan O'Malley, Olivia Taylor, Muriel Tillinghast and Dotty Zellner.
To attend, please RSVP at:
Help Support BSEC

Members Login
Search our site